Exclusive
Addiction Specialist Jennifer Gimenez Blasts Kathie Lee: 'Educate Yourself!'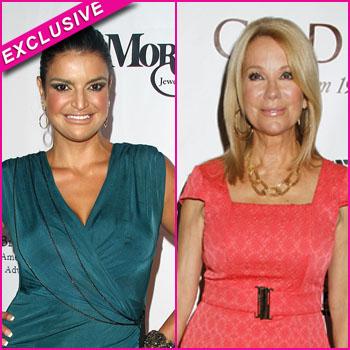 Article continues below advertisement
"My kids haven't been arrested, in rehab or kicked out of school," Kathie Lee said.
"So I must be doing something right."
In an exclusive interview with RadarOnline.com, Jennifer — who ran the sober living facility on Dr. Drew Pinsky's Sober House, worked as a rehab tech on Celebrity Rehab with Dr. Drew, and is now co-host of the addiction-related KLEAN Radio — detailed her outrage at the TODAY anchor, suggesting she keep her mouth shut until she's more educated on the topic of drugs and addiction.
"Kathie Lee Gifford has a huge platform to do positive things and instead is putting an even larger stigma on addiction. As if parents of addicts didn't feel at fault already, she's making them feel worse and it's not their fault!" Jennifer said.
"With all the awareness that is being brought to addiction you'd think that she would educate herself. If she only knew what she was talking about she would realize that it's a disease. I guess ignorance is bliss in this case."
Article continues below advertisement
It seems Kathie Lee has a knack for making inappropriate comments.
Just two months ago while interviewing Martin Short live on TODAY, she asked how his wife was doing — but Martin's wife died in 2010 after losing her battle to cancer.
Do you agree with Jennifer that Kathie Lee shouldn't comment on topics she's uneducated about, or do you think the comment has been blown out of proportion? Leave your comments below…