Exclusive
Rodney King's Death: 'The Disease Won,' Says Pal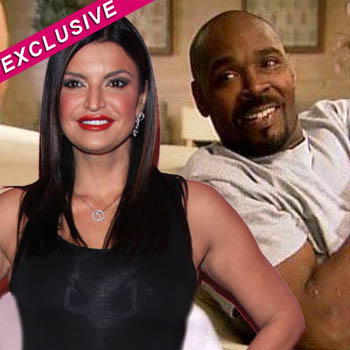 Article continues below advertisement
"Rodney was more than a man that changed history, a historic figure — he was a very kind, loving, sweet soul that suffered from the disease of alcoholism and addiction. The disease won with Rodney King and that's heartbreaking," Jennifer exclusively told RadarOnline.com.
"I will miss Rodney and his sweet, sweet smile and calming way. I wish everyone could know the man I met."
Jennifer said she and Rodney stayed in touch after his stint on Dr. Drew's recovery show in 2009, and she's hesitant to believe that he drowned without some other extenuating circumstances.
"When I got the call he died I was in shock. In the pool??? We swam everyday at the house and even went surfing," she said.
"He loved swimming…how could he have died that way?"
A source close to the situation echoes Jennifer's intuition exclusively telling RadarOnline.com, "Something is missing to the story. This man loved to swim and wouldn't have just drowned for no reason. Some of the people close to him are even speculating it was a heart attack or something."
Article continues below advertisement
Rialto Police Captain Randy De Anda said, "Kelley was inside the residence, had been sleeping and Mr. King had been carrying conversations with her from the rear patio poolside.
"She had heard him speaking to her. She got up to go outside to talk with him, at which time she found him at the bottom of the pool."
Officials are now awaiting results of toxicology tests to confirm his death was an accident.