Rodney King Drowning Likely Accidental; Toxicology Results Pending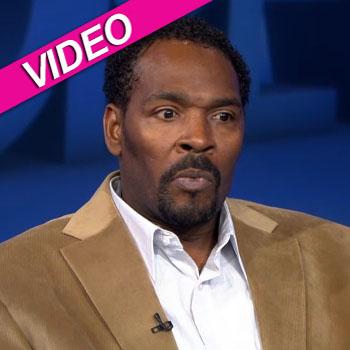 Los Angeles police remained outside the home of Rodney King Monday morning, one day after he was found dead at the bottom of his swimming pool -- the victim of an apparent drowning.
King -- who shot to infamy after four white LAPD officers brutally beat him in 1991 -- had been outside his home most of the evening prior to his death, according to his fiancée, Cynthia Kelly.
Kelly reportedly told friends that King had been drinking and smoking marijuana earlier in this weekend.
Article continues below advertisement
"Kelly was inside the residence, had been sleeping and Mr. King had been carrying conversations with her from the rear patio poolside," Rialto Police Captain Randy De Anda said. "She had heard him speaking to her. She got up to go outside to talk with him, at which time she found him at the bottom of the pool."
Officials are now awaiting results of toxicology tests to confirm his death was an accident.
King -- who famously pleaded for blacks and whites to "get along" after the acquittal of the four officers sparked massive riots in L.A. -- was 47.
Funeral arrangements are pending.