Rodney King, Dead At 47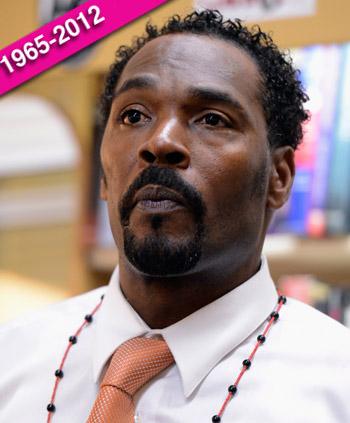 Rodney King, whose beating by L.A.P.D. officers later acquitted of any wrongdoing, set off the infamous Los Angeles riots in 1992, has died.
King was just 47 and was found dead Sunday morning.
Police in Rialto, California, received a 911 call from King's fiancee, Cynthia Kelly, about 5:25 a.m., a police spokeswoman tells RadarOnline.com. Officers found King at the bottom of the pool, and attempted to revive him. He was pronounced dead at a local hospital.
Article continues below advertisement
There were no signs of foul play, she said, and no obvious injuries on King's body. There will be a formal drowning investigation and an autopsy, the spokeswoman tells us.
The troubled King battled alcohol for years and appeared on both Celebrity Rehab with Dr. Drew and Sober House. Dr. Drew Pinsky was so concerned for his future, he said King would die unless he conquered his alcohol addiction.
Earlier this year, on the 20th anniversary of the riots, King published an autobiography, The Riot Within: My Journey from Rebellion to Redemption. He made several talk show appearances promoting it.