Jamie Lee Curtis Is 'Appalled' With 'Anti-Aging' Obsession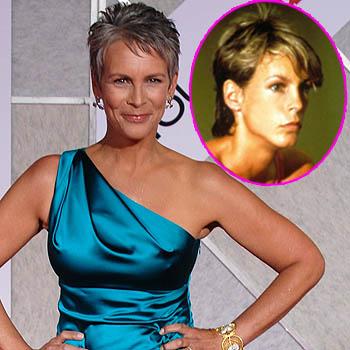 Not all actresses spend their time worrying about getting older and aging!
Jamie Lee Curtis, who has enjoyed a successful acting career since her youth, is horrified with the cultural obsession with anti-aging, venting about the phenomenon in her new blog on The Huffington Post – and RadarOnline.com has the details.
"I am appalled that the term we use to talk about aging is 'anti,'" vents the 53-year-old actress in a post titled 'Anti-Anti.' "Aging is as natural as a baby's softness and scent. Aging is human evolution in its pure form. Death, taxes and aging."
Article continues below advertisement
Admitting that she looks more and more like her grandmothers every day, Curtis points out that "we are ALL going to age and soften and mellow and transition."
Curtis, who has admitted in the past to getting Botox injections and liposuction and regretting the decision, also sheds some light into the realities of Hollywood stars.
"In America, we celebrate youth and all youth's indiscretions and follies. We cling to the shiny new thing, we stare at altered photographs and wonder why we don't measure up," she writes. "If you stripped away all the airbrushing and injectables and stylists and talented make-up and hair teams and the thousands and thousands of dollars spent on any one image, and you look at them in the mirror -- the deep dark truthful mirror -- you might just see yourself."