No Dangerous Dieting, Just Cupcakes! Blake Lively Reveals Secret To Staying Slim Is 'Being 25'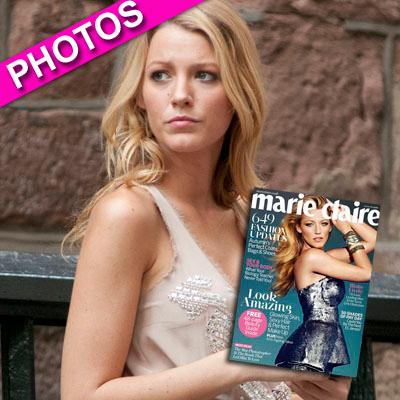 By Leah Ornstein - Radar Features Editor
Other stars spend hours at the gym every day and stick to dangerous low calorie diets to keep their bodies looking bangin' but not Blake Lively!
The Gossip Girl star, who has one of the most enviable bodies on the red carpet, reveals in Marie Claire's October 2012 issue that her secret to skinny is not a trendy diet, a hot new workout video or taking the stairs instead of an elevator – it is simply just her age.
Article continues below advertisement
"Being 25 years old," Lively dished on how she maintains her fabulous physique. "That and a good metabolism. I could lie and put it down to dog walking, but you would be well within your rights to call my bluff: my dog weighs three pounds. I take six steps and she's done for.
In a few more years, I'll need to have a new secret, as in an incredibly strict diet regime."
Lively, who is currently dating Hollywood hunk Ryan Reynolds, also confesses to being a total foodie and having a baking obsession.
"To be around me, you must love food or I'm the most obnoxious person you've ever met. I'm in a big cooking phase. That's all I talk about," Blake continues. "If you went to my house and didn't know who it belonged to, you would not think it belonged to an actress. There's no memorabilia from my career, no showbizzy pictures on the wall. You would think it was the house of a cooking obsessive. I even have a special area set aside just for baking cupcakes."