Ashton Kutcher And Mila Kunis Smooch In New York City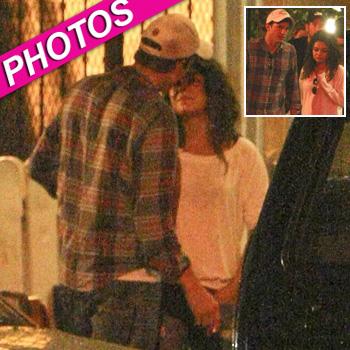 From afar they looked like any other young couple in love. But the pair snapped smooching in a New York City street on Saturday were movie stars Ashton Kutcher and Mila Kunis.
The former That '70s Show co-stars were spotted hugging and kissing outside Spasso, an Italian restaurant in the West Village.
The couple has yet to talk publicly about their relationship but it's not the first time they've been spotted kissing in public. They were also seen in a romantic clench in Central Park.
Article continues below advertisement