Anjelica Huston Selling Her Venice 'Fortress' To Be Private Members' Club: Take A Peek Inside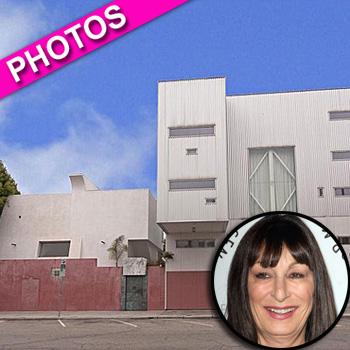 By Debbie Emery - RadarOnline.com Reporter
Oscar winner Anjelica Huston's Venice home has such a local following that it is known as 'The Fortress' by fellow residents of the California beach city.
Now the Addams Family actress is selling the house and wholeheartedly supporting it being turned into a private members' club, reported PageSix.com.
The 13,775-square-foot space, which includes a 1,000 square foot courtyard, was built for Huston by her late husband, sculptor Robert Graham, in 1994 and is now in escrow to Venice Social Club Holdings for $12 million. The group is planning to charge $2,000 a year to members who will then enjoy perks including a farm-to-table restaurant, gallery, screening room and cultural programming.
Article continues below advertisement
It will also focus on the members' shared interest of "gourmet bathing," loosely translated as aqua activities including surfing, hot-spring excursions, seltzer-water tastings, and dipping in the club's pool.
Anjelica plans to take a seat on the advisory board, and pledged in a proposal to potential investors: "I bestow my heartfelt support for Venice Social Club Holdings' intention to create a community gathering space that honors Venice's unique legacy at 69 Winward Ave."