J.K. Rowling Selling House Where She Wrote Harry Potter Novels, Take A Peek Inside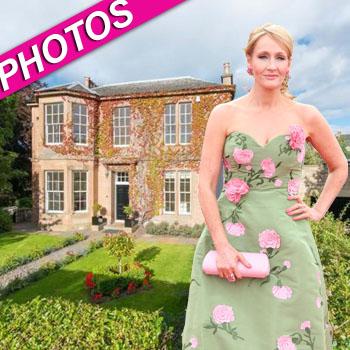 J.K. Rowling has decided to part with the Edinburgh, Scotland home where she wrote several of her Harry Potter novels.
The 18th century eight bedroom Victorian-style home has been listed for $3.7 million.
The real estate agent describes the home as "an exceptional detached family house standing within a large yet discreet landscaped and walled garden."
It's located in one of Edinburgh's most exclusive neighborhoods and has stunning gardens.
Article continues below advertisement