10-Year-Old Baby Sitter Charged With Killing 3-Month-Old Baby Is Named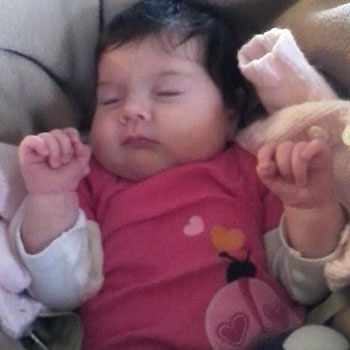 By Debbie Emery - RadarOnline.com Reporter
The name of a 10-year-old girl who has been charged in connection with the death of a three-month old that she was babysitting has been released in a groundbreaking legal decision.
Kelli Murphy of Fairfield, Maine, is facing charges in the juvenile offense of reckless or criminally negligent manslaughter and a petition filed Wednesday in Skowhegan District Court allowed her identity to finally be revealed, reported the Portland Press Herald.
Article continues below advertisement
While details of the case have remained secret, prosecutors are not alleging that Murphy intended to kill Brooklyn Foss-Greenaway when she was baby-sitting for her overnight on July 7, nor is the state moving to try her as an adult so she will not go in front of a jury.
"The whole focus of the juvenile justice system and juvenile code is to provide treatment and care and be able to deal with the conduct recognizing the juvenile is a child," explained Deputy Attorney General William Stokes. "The system is designed not to look at the punitive side of things."
Brooklyn's cause of death has not officially been released but her mother, Nicole Greenaway, has said she was told that the baby suffocated and that her face was covered with bruises.
She holds Murphy's mother, Amanda Huard, responsible and would like to see charges brought against her instead of the 10-year-old. Greenaway left Brooklyn and her 2-year-old child in Huard's care on the fateful night, but the irresponsible adult then left her own 10-year-old daughter in charge of the baby even though she knew she was not to be left alone with young children, alleged the mourning mother.
MORE ON:
Celebrity Justice
Article continues below advertisement