Chef Allegedly Kills His Wife, Tells Police 'I Ended Up Cooking Her For Four Days'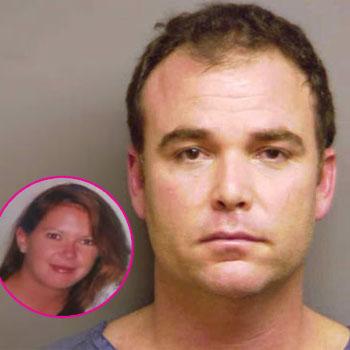 By Debbie Emery - RadarOnline.com Reporter
A Los Angeles-area chef currently on trial for the murder of his wife told police that he used his professional skills in the kitchen to dispose of the body by slow-cooking her remains for four days.
David Viens, of Lomita, Calif., finally revealed the gruesome truth to sheriff's investigators who had been searching for his wife, Dawn, 39, following her disappearance on October 18, 2009, reported the Los Angeles Times.
Article continues below advertisement
"I just slowly cooked it and I ended up cooking her for four days," revealed Viens in a taped confession from March 2011 describing the grisly disposal of the body in a 55-gallon drum, which was played for jurors Tuesday. "I manipulated her so the face was down, and I took some - some things - like weights that we use, and I put them on the top of her body.
"I just slowly cooked it and I ended up cooking her for four days. I let her cool. I strained it out."
When asked by Sgt. Richard Garcia what triggered the vicious attack, 49-year-old Viens replied: "For some reason I just got violent," because his wife had been "raising hell" in their apartment and he just wanted to sleep, he then went on to explain how he bound her hands and feet and duct-taped her mouth. "And that was it. I said, 'Good night.'"
Viens told police that he had previously taped her up to prevent her from "driving around wasted, whacked out on coke and drinking."
Article continues below advertisement
When he woke up in a panic the next morning and realized what he had done, the culinary expert came up with the idea of getting rid of her body in the heavy duty equipment to collect used cooking grease and oil, which is later sucked out by a disposal company.
After pouring seven or eight pounds of grease from the drum into his grease trap using a trash bag, the murder suspect told detectives that he took his wife's skull and jaw in one piece and hid it in the attic of his mother's Torrance home. The rest of the remains were placed in trash bags and he buried them in the trash cans behind his restaurant.
Viens has not revealed exactly where the cold-hearted act took place, but it has been implied it was at the Thyme Cafe restaurant in Lomita, between Torrance and San Pedro in Los Angeles County.
The graphic confession was made while Viens was hospitalized after leaping off an 80-foot cliff in Palos Verdes in a suspected suicide attempt, but he has since pleaded not guilty to his wife's murder. He was so severely severely injured in the jump that he is attending his murder trial in a wheelchair.