Exclusive
'Real World' Star Joey Kovar Sent Friend 'Suicidal' Texts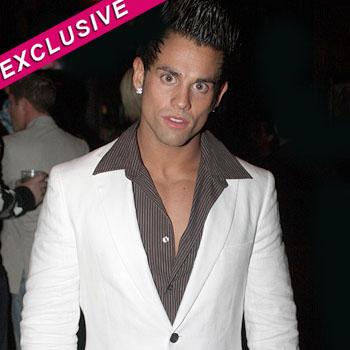 By Alexis Tereszcuk - RadarOnline.com Entertainment Editor
The tragic death of MTV Real World: Hollywood star Joey Kovar was a "shock but not a surprise" to his close friends and RadarOnline.com has exclusively learned that one friend was extremely worried about the suicidal texts he received from the reality star.
The 29-year-old Kovar was found Friday morning by a friend in a Chicago home and while the cause of death has not yet been released, his friend Jared Degado, who works with MuscleWolf Productions and was preparing to film a reality show with Joey, said he was worried about him.
Article continues below advertisement
"Joey sent me some very suicidal text messages lately," Jared tells RadarOnline.com in an exclusive interview.
"I've been really worried that it was going to get the best of him and I had a feeling he was either going to commit suicide or that all the prescription medications he was on were going to make his body give out."
Joey appeared on the Real World: Hollywood in 2008 and his struggles with cocaine and alcohol use were featured on the show and on Celebrity Rehab with Dr. Drew.
"When I just heard about Joey's death and I was shocked but not surprised," Jared says.
"His life was at a low point," Jared continues.
"Joey was sober for some time, but he suffered from major anxiety issues so he took medicine for that. He also took Adderall. We would be in meetings and I would see him have an anxiety attack and he would take his meds for that and then he would start to get really lethargic. Then he would take the Adderall to perk up. When you mix Adderall and other prescriptions it is really hard on your heart."
Article continues below advertisement
Jared said that in the past few months when he would see Joey he was completely sober, and that at a recent film screening they were both only drinking ice water.
"Joey wasn't doing any illegal drugs lately. He didn't have the money to do cocaine anymore and he wasn't even drinking."
Jared said that Joey was trying to straighten out his life for his two-year-old daughter.
"I hope that she'll know what an amazing father she had and hope that she can save any vague memories she has of Joey."
Funeral arrangements have not yet been announced.
RELATED STORIES: