Are You Ready For Your Close-Up? America's Wackiest Mugshots!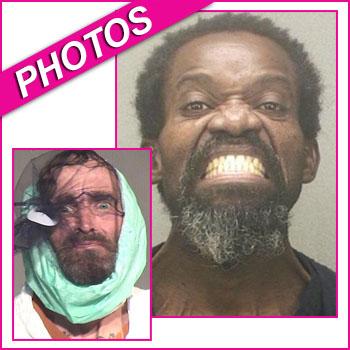 By Debbie Emery - RadarOnline.com Reporter
People aren't usually in their best state when their mugshot is taken!
From the wacky to the totally wired, RadarOnline.com has a collection of the most bizarre arrest photos on record.
There's the man who seemed determined to show off his dental work with a huge toothy smile, or the heavily inked detainee with a face full of tattoos, including a dollar sign under his left eye.
Article continues below advertisement
A woman arrested for driving on a suspended license looks like she just walked off the stage of the local circus thanks to her garish make-up, while another licks her lips in anticipation of some high quality prison food.
Is that Argentinian revolutionary Che Guevera? Or just an unfortunate doppelganger on the wrong side of the law wearing a military hat.
A couple of women looked like they had gotten glammed up for their official photo shoot – and another appeared to have stripped off for it!