ABC Pulls Last 2 Episodes Of Fred Willard Series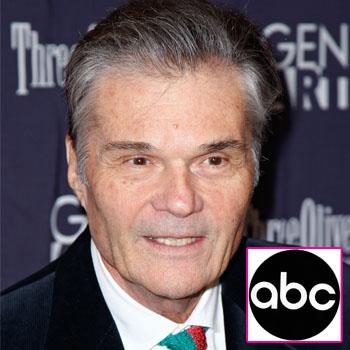 ABC pulled the final two episodes of Fred Willard's improv show Trust Us With Your Life Monday, in the wake of the actor's July 18 lewd conduct arrest at Hollywood's Tiki Theater, when police allegedly found him with his pants down and genitals exposed.
The network will air Wipeout reruns in its place. Willard was previously given the boot as narrator of PBS's Market Warriors.
The 72-year-old Ohio native addressed the incident with Jimmy Fallon last week, admitting "it's very embarrassing -- it's  as embarrassing as hell … but let me say this: Nothing happened. I did nothing wrong. Everything is being sorted out as we speak."
Article continues below advertisement
In lieu of him catching a charge, officials with the Los Angeles City Attorney's office directed Willard to a diversion program, for which he will take courses and pay a $380 fee.
The Tinseltown veteran has appeared in many films and TV shows, including Harold & Kumar Go to White Castle, Anchorman, American Wedding and Everybody Loves Raymond.
RELATED STORIES: