Stevie Wonder Thinks Some Gay People Are Confused, 'Misconstrue Closeness For Love'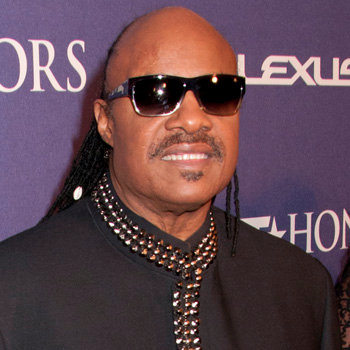 When it comes to controversial figures Stevie Wonder is not usually at the top of the list.
But the I Just Called To Say I Love You singer has spoken out about gays, saying he thinks some of them are "confused."
Wonder, 62, makes the comments in an interview with UK newspaper, The Guardian. Asked if he was surprised that rapper Frank Ocean came out of the closet earlier this year, the Motown great says: "I think honestly, some people who think they're gay, they're confused.
Article continues below advertisement
"People can misconstrue closeness for love. People can feel connected, they bond.
"I'm not saying all gay people are confused. Some people have a desire to be with the same sex. But that's them."
Wonder also reveals that he had hoped to do a duet with the late Amy Winehouse. He said: "I understand Amy came to my concert in England a couple of years ago.
"I was thinking about us doing a duet – an old Marvin Gaye and Mary Wells song called Once Upon A Time. It would have been amazing."
Wonder, who played at the Democratic National Convention in 2008, also takes aim at some rappers whose love of President Barack Obama seems to have cooled.
He says: "Those who have turned against him, it's because they're ignorant or it doesn't serve their own interest, which probably has to do with money."
The R&B great also spoke out about gun control saying the Batman shootings were "sad" but he is also concerned about how "accessible guns are…in the hood."