Batman Shooter Warned Friend To Stay Away From Him, 'I Am Bad News'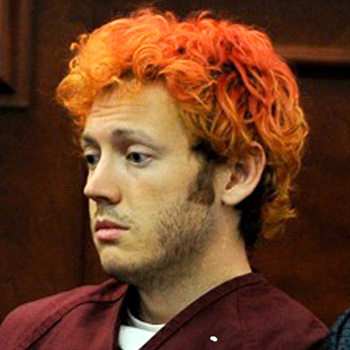 By Debbie Emery - Radar Reporter
New evidence has revealed the dark thoughts haunting Batman shooter James Holmes in the weeks before he opened fire on a movie theater full of people in July.
The suspected mass murderer wrote a text to a friend asking if she had heard of the condition, "dysphoric mania," and when she messaged him back asking if it was treatable, he replied "It was," and warned the fellow graduate student to stay away from him because "I am bad news," reported the New York Times.
Article continues below advertisement
As RadarOnline.com previously reported, the 24-year-old, who is accused of killing 12 and wounding 58 during a premiere showing of The Dark Knight Rises last month, has been in solitary confinement at the Arapahoe County Sheriff's Office Detention Facility in Centennial, Colorado since the deadly attack.
The psychiatric condition that Holmes inquired about is a form of bipolar disorder and it combines the frenetic energy of mania with the agitation, dark thoughts and in some cases paranoid delusions of major depression.
Dr. Victor Reus, a professor of psychiatry at the University of California, San Francisco, told the Times that dysphoric mania is not uncommon in patients with bipolar disorder, a vast majority of whom never turn to violence. But in severe cases, he said, patients can become highly agitated and caught up in paranoid delusions, reading meaning into trivial things, "something said on TV, something a passer-by might say, a bird flying by."
Article continues below advertisement
It is not known if Holmes was diagnosed with the disorder but court records filed on Friday revealed that he had warned another classmate that he wanted to kill people four months before the attack.
Around the same time as the dark conversation, Holmes began receiving "a high volume of deliveries" at both his home and university addresses, according to Aurora Police Chief Dan Oates, who did not reveal what they contained but said the shooter had ordered thousands of rounds of ammunition.