Psychiatrist for 'Batman' Shooter DID Warn Others About Possible Threat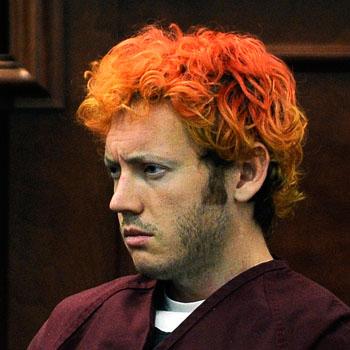 James Holmes' psychiatrist warned University of Colorado officials that the 24-year-old could be dangerous approximately six weeks before his July 20 shooting spree in an Aurora theater that left 12 people dead.
Dr. Lynne Fenton, according to Colorado ABC affiliate CALL7, talked to members of the institution's BETA (Behavioral Evaluation and Threat Assessment) team -- which is earmarked to identify possible campus threats -- about her concerns in early June.
Article continues below advertisement
Insiders told the station the school officials only contacted police about Fenton's warnings after the mass killing.
"Fenton made initial phone calls about engaging the BETA team" about Holmes, an insider told the station, adding the doctor's efforts "never came together" because Holmes was already in the process of withdrawing from the school.
The troubled Holmes, who officially dropped out June 10, lost his access to certain areas of the school June 12, university officials said.
One source told the station that despite Fenton's "serious concerns, there may not have been an immediate threat" presented by Holmes at the time, leading to inaction on the part of the BETA team.
By the time Holmes was done with the school, a source says the BETA team "had no control" over him.
As we previously reported, Holmes sent a journal "full of details about how he was going to kill people" to Fenton before the shooting, but it sat unopened in a mailroom for up to a week before its discovery.