Exclusive
R&B Divas Looking To Axe Nicci Gilbert-Daniels, She's A 'Terror To Work With!'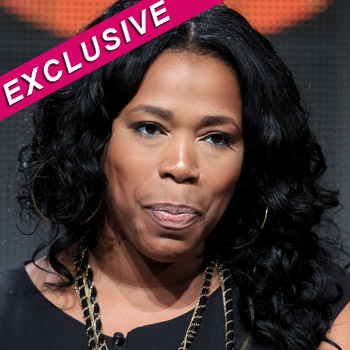 You really have to be pretty darn diva-esque to be axed from a show about divas!
But, according to a source that's exactly what is happening to Nicci Gilbert-Daniels, one of the co-stars of R & B Divas, RadarOnline.com is exclusively reporting.
TV One's new reality series broke a network record with its first episode last Monday as most-watched original premiere in the history of the channel.
Article continues below advertisement
Now comes word that the show, which chronicles the lives of R&B singers Faith Evans, Monifah Carter, Syleena Johnson, Keke Wyatt and Nicci Gilbert-Daniels, is looking to axe one of its cast members.
Sources close to the show tell RadarOnline.com that the network is planning to drop Nicci, the former lead singer for Michael Jackson's girl group Brownstone, from the show before they begin shooting the second season this fall.
"Despite doing interviews with her whole message of positivity, Nicci was a terror to work with on the show," a source says. "Publicly, she says she wanted this show to be the anti- Housewives, but privately her actions made her a fit for Oxygen's Bad Girls Club."
Producers for R&B Divas have already begun courting a replacement for Gilbert in Grammy nominee Kelly Price. Kelly, a close friend of the late Whitney Houston and the last person to perform with Whitney two nights before she died, has apparently already met with producers about joining the cast.