Exclusive
Tanisha Thomas Screams At Natalie Nunn Over Wedding Party Fights!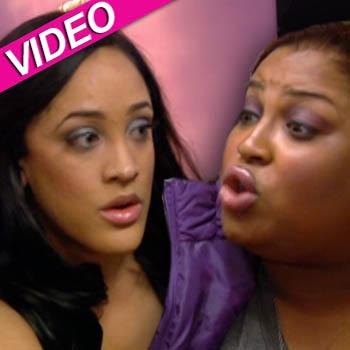 Article continues below advertisement
"I know that if you really valued me as a friend Natalie you would say 'f*ck this! F*ck the drama Flo, I'm staying for you. Put it aside!'" Tanisha tells her friend.
Watch the video on RadarOnline.com
Natalie actually starts crying when she tells her best friend that she's upset with Flo, but Tanisha doesn't want to hear it and screams at her to fix their relationship stat!
"I feel bad that you're in tears. What matters is you and Flo need to sit down and talk," Tanisha explains. "That would make me happy and make up for my bachelorette tonight. If you can do that you're back in my wedding."
Wedding Deja Vu: Will Kim Kardashian Do It For The Cameras A Second Time?