Jail For Sale! Prison Hits The Market At Bargain Price Of $390,000: Take A Peek Inside!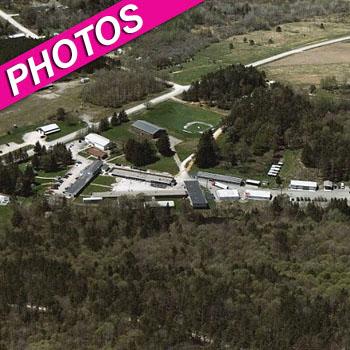 By Debbie Emery - Radar Reporter
It's not often that often a 262 bed, 75 bathroom home goes on the market, and certainly not for the bargain basement price of $390,000.
The sprawling New York state estate also has plenty of room for guests, as long as they don't mind bars on the windows!
Camp Georgetown Correctional Facility in Madison County closed its doors to prisoners last year due to state budget cuts and is now being offered to potential home-buyers with a grisly taste in real estate or for avid hunters wanting to take advantage of the 31 acres of rural land that are a safe distance from the nearest neighbors.
Article continues below advertisement
Other bonuses for aspiring buyers are that the state-owned land is exempt from property or school taxes and local zoning, but the selling information does warn of the risk of asbestos poisoning or lead in the underlying paint!
Included in the former prison's 38 buildings are gymnasiums, medical rooms, a chapel, pheasant pen sheds, and bio hazard storage space.
Located 35 miles from the college town of Syracuse and 40 miles from Utica, the self-sufficient prison has an onsite water distribution system with three drilled wells and a 150,000-gallon water tank and its own sewer system. It is surrounded by nearly 100,000 acres of state owned forest land including Muller Hill and Beaver Meadow, which provide rich bounties for hunting, trapping and fishing.
Aspiring buyers can attend an auction on Tuesday, September 11 at 12 pm, when the starting bid will be $390,000.
Camp Georgetown, which opened in 1961, has a total inmate capacity of 258, but by the time of its closure it only housed 100 inmates and 85 people were employed there, including 60 correctional officers, and an annual operating budget of $6.5 million, reported Syracuse.com.
Since 1999, New York's prison population has declined by 22 percent, from a high of 71,600 offenders incarcerated 12 years ago to approximately 56,000 today, according to recent reports.
Article continues below advertisement