Natalie Wood's Death Certificate Amended By Coroner, 'Drowning By Undetermined Factors'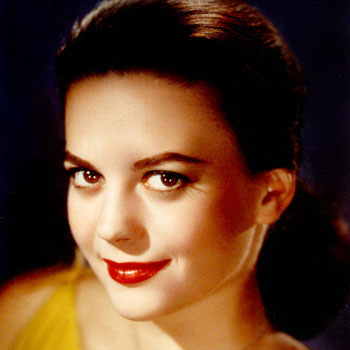 By Debbie Emery - RadarOnline.com Reporter
More than 30 years after she died, Natalie Wood's death certificate has been amended to reflect the lingering questions surrounding her mysterious drowning.
The cause of death for the actress has been changed from accidental drowning to "drowning and other undetermined factors," according to a copy of the certificate obtained on Tuesday by the Associated Press, which explains that the circumstance of how she ended up in the Pacific Ocean are "not clearly established."
Article continues below advertisement
As RadarOnline.com previously reported, the investigation into the cold case was reopened following the publication of a recent book, Goodbye Natalie, Goodbye Splendour, by Marti Rulli.
Wood drowned November 29, 1981 while yachting off of Southern California's Catalina Island. Her then-husband Robert Wagner, actor Christopher Walken and the ship's captain Dennis Davern were also aboard the vessel, named the "Splendour."
The decision to amend the death certificate was ultimately made by the coroner's office, which has been instructed by detectives not to discuss the case. "I would just say undetermined is descriptive," said Chief of Detectives William McSweeney, reported Today.com.
Detectives are still working the case but that doesn't mean that they are expecting a big break-through in the investigation, explained McSweeney.
Article continues below advertisement
"We don't close these cases," he said. "These cases have active periods and more passive periods. We're moving toward the end of an active period."
In a bombshell interview, just before the 30th anniversary of Woods' death last November, former ship captain Davern told TODAY he lied to officers investigating the death back in the early 80s, and he thinks Wagner is responsible.
"I made some terrible decisions and mistakes," he said. "I did lie on a report several years ago...I made mistakes by not telling the honest truth."
He added, "We didn't take any steps to see if we could locate her...I think it was a matter of, 'We're not going to look too hard, we're not going to turn on the searchlight, we're not going to notify anybody right now.'"
There have been conflicting versions of the roles that both Hollywood stars Wagner and Walken played in the events surrounding the Oscar nominated actress' drowning, but authorities say the Hart To Hart actor is not a suspect in his wife's death.
Article continues below advertisement