Natalie Wood Death Investigation Now Ruled A Cold Case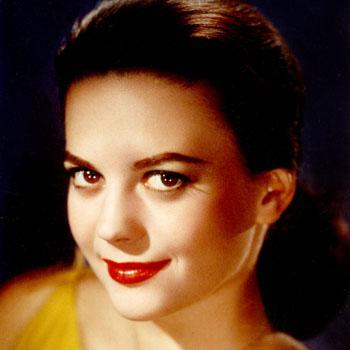 Article continues below advertisement
Wood drowned November 29, 1981 while yachting off of Southern California's Catalina Island. Her then-husband Robert Wagner, actor Christopher Walken and the ship's captain Dennis Davern were also aboard the vessel, named the "Splendour."
The Rebel Without A Cause star was reportedly drinking prior to her death at 43, which coroners ruled an accidental drowning, speculating in their report at the time the actress was "possibly attempting to board the dinghy and had fallen into the water, striking her face."
In a bombshell interview, just before the 30th anniversary of Woods' death, Davern told the Today Show he lied to officers investigating the death back in the early 80s, and he thinks Wagner is responsible.
"I made some terrible decisions and mistakes," he told NBC's David Gregory. "I did lie on a report several years ago...I made mistakes by not telling the honest truth."
He added, "We didn't take any steps to see if we could locate her...I think it was a matter of, 'We're not going to look too hard, we're not going to turn on the searchlight, we're not going to notify anybody right now.'"
Article continues below advertisement
And according to other reports, Natalie's sister, Lana Wood, believes that Wagner withheld information from authorities when they interviewed him about her death.
Wagner and Natalie first wed in 1957, divorced six years later, and then remarried in 1972.
Steve Whitmore told Access Hollywood he argued against announcing a new probe, calling the investigation a "one day deal," driven by book publicity.
Wagner has denied any wrongdoing.
Following the news the investigation was being reopened, Wagner's spokesman Alan Nierob said in a statement, "Although no one in the Wagner family has heard from the LA County Sheriff's department about this matter...they fully support the efforts of the LA County Sheriff's Dept. and trust they will evaluate whether any new information relating to the death of Natalie Wood Wagner is valid, and that it comes from a credible source or sources other than those simply trying to profit from the 30 year anniversary of her tragic death."