Who Was Natalie Wood? The Movie Star Behind The Drowning Case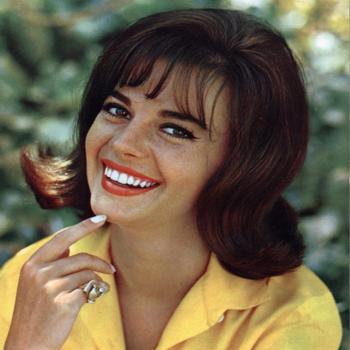 Almost 30 years after she drowned while yachting off the coast of California's Catalina Island, the world is again fascinated with Natalie Wood as the police reopen the investigation into her death.
Many who are following the developments weren't even born when the beautiful actress mysteriously fell to her death, and RadarOnline.com is taking a look back on the life and death of the movie star.
Article continues below advertisement
Born in 1938, Wood was a successful child actress during the golden age of Hollywood and her part in the Christmas classic Miracle On 34th Street remains a holiday-viewing staple to this day.
It was her break out role in 1955's Rebel Without A Cause alongside James Dean that rocketed her to fame though and earned her an Oscar nomination for Best Supporting Actress.
Both Dean, and Natalie's other co-star, Sal Mineo died young, leading the film's stars to be dubbed "the tragic three."
The pretty porcelain-skinned brunette went on to star in the timeless classics West Side Story and Gypsy, before winning Academy Awards for Best Actress in Splendour In The Grass and Love With The Proper Stranger.
Blossoming into a beautiful woman, Natalie was soon wooed by a string of older men, including Dennis Hopper, Elvis Presley and Robert Wagner, the man at the center of her drowning mystery, whom she had a childhood crush on and married in 1957 but divorced five years later.
Article continues below advertisement
Wood's on-screen success was marred by personal trauma including a suicide attempt in 1966 in the wake of her breakup from famous Hollywood Casanova Warren Beatty.
She went on to bounce back from the heartbreak to marry British producer Richard Gregson and gave birth to daughter, Natasha in 1970.
The couple separated just ten months later after Natalie learned her husband was having an affair with her secretary.
After her double heartbreak, Natalie circled back to her one true love, Wagner, and they reunited and married for a second time and welcomed their daughter, Courtney Wagner in 1974.
Wagner found fame on the small screen with the television series Hart To Hart while Natalie focused on raising their family.
When her children were older, the Oscar-winner attempted to return to acting in the early 80s by moving to North Carolina to star in Brainstorm with Christopher Walken, a move that may have caused irreparable damage to her marriage and possibly even led to her death.
Article continues below advertisement
After becoming close on set, Wood brought Walken back to Los Angeles for Thanksgiving and invited him to join her, Wagner, and boat captain Dennis Davern on the ill-fated boat trip to Catalina.
On Saturday, November 28, 1981, they all dined at a restaurant on Catalina Island where Natalie reportedly got drunk. Hours later she fell to her death off their yacht into the depths of the Pacific, in what was ruled an accidental drowning.
As RadarOnline.com previously reported, Davern told the Today Show on Friday that he had lied to officers investigating the death back in the early 80s, and he thinks Wagner is responsible.
"I made some terrible decisions and mistakes," he told NBC's David Gregory. "I did lie on a report several years ago...I made mistakes by not telling the honest truth."
He added, "We didn't take any steps to see if we could locate her...I think it was a matter of, 'We're not going to look too hard, we're not going to turn on the searchlight, we're not going to notify anybody right now.'"
Article continues below advertisement
Investigators who have reopened the case said in a news conference that Wagner is not a suspect in her death.
Wagner's spokesman Alan Nierob said in a statement Thursday, "Although no one in the Wagner family has heard from the LA County Sheriff's department about this matter...they fully support the efforts of the LA County Sheriff's Dept and trust they will evaluate whether any new information relating to the death of Natalie Wood Wagner is valid, and that it comes from a credible source or sources other than those simply trying to profit from the 30 year anniversary of her tragic death."