Exclusive
Friends Fear Michael Phelps' New Girlfriend Is Using Him For Fame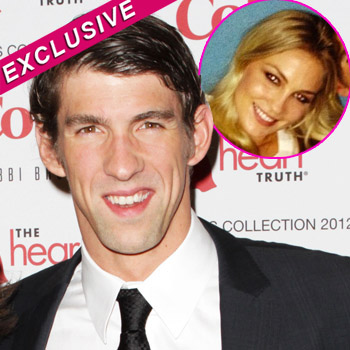 Article continues below advertisement
"Michael is like a puppy dog around Megan – he's completely in love with her," a close source said.
"However, like any young girl hoping to make it in Hollywood, she's ambitious and knows that by associating herself with Michael she will get a lot of press herself.
"She's desperate for her own fame – her career has been a slow-burner but this will certainly accelerate it.
"Megan supplements the little money she makes through modeling by working as a cocktail waitress at Blok nightclub – but neither she nor Michael want her doing that forever.
"Now that people know who she is, Megan is hoping that she will get more offers for photoshoots and her modeling and acting career will finally take off," the source revealed.
Despite supporting Michael at the Olympic trials in Omaha and the London 2012 Olympics, friends are wary that Megan will leave the Olympic swimming champ heartbroken if their relationship was to ever end.
"He took her to the Olympics at a time when he was trying to become the most decorated Olympian of all time – that's how much she means to him," an insider divulged.
Article continues below advertisement
"Michael adores everything about Megan, she's athletic, makes him laugh and she's obviously drop dead gorgeous.
"But what happens when the buzz of the Olympics dies down and life goes back to normal? Will she want to date a retired swimmer?"
As RadarOnline.com exclusively revealed, the mystery blonde Phelps was spotted celebrating with in London was cocktail waitress, Megan.
The pair have been serious since January – but wanted to keep their relationship under wraps as Michael concentrated on becoming the most decorated Olympian of all time at the 2012 London Games.