Exclusive
Michael Phelp's Secret 2-Year Relationship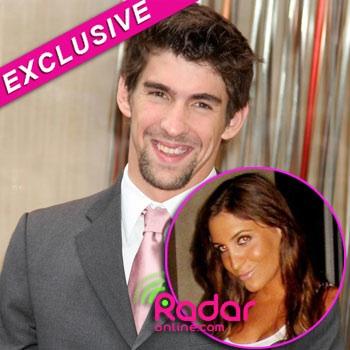 By Amber Goodhand - Radar Reporter
Swimming superstar Michael Phelps has been quietly dating a Canadian woman for more than two years, RadarOnline.com has exclusively learned.
The 26-year-old phenom has been exchanging calls, texts (at times racy!) and visits with Montreal native Ashley Finestone - and was with her just this past weekend.
"Michael was in Montreal last weekend to compete in the Canada Cup and I saw him walking hand-in-hand with Ashley down the street," a source close to the couple, who wishes to remain anonymous, told RadarOnline.com.
Article continues below advertisement
"Ashley stayed with Michael at Hotel Auberge Universel for the whole weekend and even got VIP tickets to his race for her and her friends."
Finestone, a McGill University graduate, was good luck for the American swimmer as he brought home gold medals in the 200-meter freestyle and 100-meter butterfly.
"Their relationship started a little over two years ago when they met staying at the same hotel in South Beach over New Years," the insider said.
"But Ashley has always been concerned with showing Michael that she would keep their relationship on the down-low and private."
According to the source, Finestone, 24, keeps the relationship hush-hush because she's terrified of the media coming between them.
"I don't talk publicly about this. I don't think it's the proper thing to do; it's a private matter and I prefer to leave it at that," Finestone told RadarOnline.com when contacted for comment.
Article continues below advertisement
"Only him and I know what's really going on."
If things should ever turn sour between the two, the source claims Finestone will have plenty to go public about - of Weinergate proportions!
"When she first started seeing Michael the two of them would send each other pictures back and forth, some extremely incriminating," the source said. "Including one out of the shower he had sent her."
RELATED STORIES: