Exclusive
Weinergate: New Dirty Email Exchange Between Rep. Anthony Weiner & Cyber Mistress Traci Nobles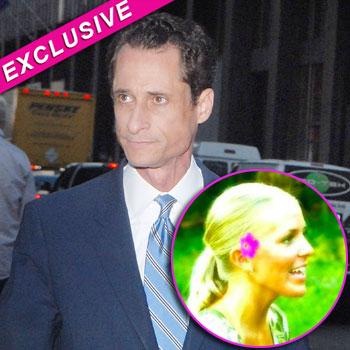 RadarOnline.com Staff Reporter
Weinergate is the gift that keeps on giving.
A fifth woman, Traci Nobles, has been discovered to have had sexual communication with digital Don Juan, Rep. Anthony Weiner and RadarOnline.com has exclusively obtained emails between the two of them.
DOCUMENT: Read The racy Emails Between Weiner And Nobles
"Please understand i am a very important man. I'm always busy, but I promise i will make time for you soon!" Weiner wrote to Nobles in an email dated May 6, 2011.
Article continues below advertisement
"Don't the pictures i send keep you satisfied?"
Nobles, 34, is a blonde gym teacher from Athens, Georgia, who also teaches cheerleading at the YWCO — the Young Women's Christian Organization.
One day before Weiner's email to Nobles, she'd sent him a message saying:
"i cant stop thinking about you, I'm touching myself as we speak, i want you (censored, describes a sex act), i need to see you mr. congressman, please don't disappoint me!"
Not exactly the kind of emails you'd expect from a Christian cheerleading teacher!
"YES BABY I UNDERSTAND. BUT THIS WEEK I'VE BEEN EXTREMELY HOT FOR YOU!!!!! I WANT TO DO THINGS TO YOU I KNOW YOUR WIFE WON'T... PICS ARE NOT ENOUGH. :-(" Nobles explained to the philandering New York lawmaker on May 6, 2011.
"So i will make sure to keep some time open so we can have a cyber session via skype. Does that make my hot sexy baby happy?" Weiner responded the next day.
Article continues below advertisement
RadarOnline.com has confirmed the authenticity of the emails.
According to reports, Weiner, 46, is expecting a baby with his wife, Hillary Clinton aide Huma Abedin.
Other women linked to Weiner are: Texas single mother Megan Broussard, Las Vegas blackjack dealer Lisa Weiss, Washington college student Gennette Cordova and adult film actress Ginger Lee.
Nobles declined to comment when asked by RadarOnline.com.