From Soccer Players To Sprinters: The World's Sexiest Olympians!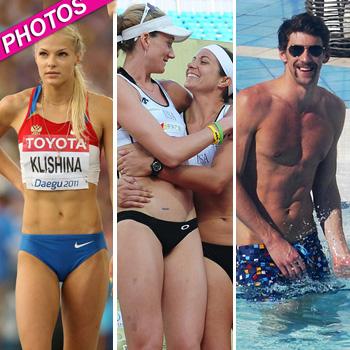 Article continues below advertisement
Among the beautiful bodies who will be walking the opening ceremony carrying their country's flags, are Americans Hope Solo, Michael Phelps, Ashton Eaton, Misty-May Treanor and Kerri Walsh.
While international stars flying to London include Russian beauty and long-jumper Darya Klishin, who looks like she's leapt straight out of the pages of a fashion magazine.
To get the inside scoop on all the sizzling stars who will be competing in the 2012 Olympics, check out our special photo gallery here.