LeAnn Rimes: The Last Pics Before Entering Treatment Facility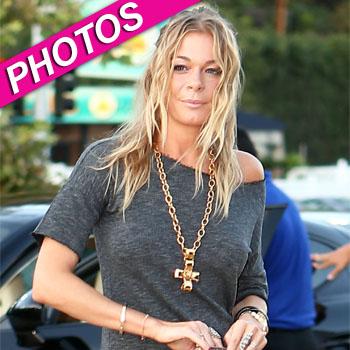 We've got these shots of a somewhat somber looking LeAnn Rimes and husband Eddie Cibrian taken Tuesday, a day before checking into an in-patient treatment facility for 30 days, where her rep says she'll learn new techniques "to cope with anxiety and stress."
In the shots taken in Malibu, California, LeAnn wore a grey shirt and black dress with a long cross necklace, while hunk Eddie wore a white button-up and jeans. The pair enjoyed a birthday dinner for LeAnn at the swanky restaurant Nobu.
Article continues below advertisement
As we previously reported, Rimes told a magazine her 30th birthday marks "a time for me to emotionally check out for a second and take care of myself," spurring her stint at the facility.
The bikini-loving singer said her goal while at the facility will be to control her emotions better.
"All the things in my life will be there when I get out, but you know what?" Rimes told the magazine. "I'm hoping they're not going to affect me as much. I'll have the tools to know how to deal with them."