Kim Kardashian Gushes About Growing Old With Kanye West, Dreams Of 'When We're 80'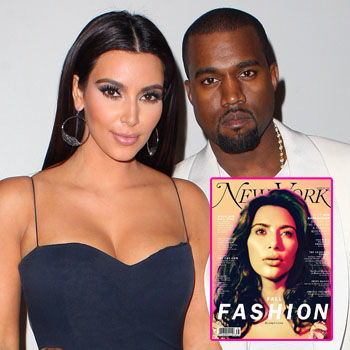 Article continues below advertisement
"When this whole life is done, and it's just the two of us sitting somewhere when we're 80, you want to have things to talk about that you have in common," she says. "I think that's something maybe I didn't value as highly as a quality I cared about in someone."
Both Kanye and Kim have their own fashion lines. She tells the magazine: "If I have a design meeting, or he has one, we come back and talk about how our meetings went.
"It's cool, 'cause you can definitely get more in-depth with someone who actually knows what you're talking about…
"So that's been a fun similarity we have. I think it's essential to have similarities."
As RadarOnline.com previously reported the love-struck couple hope to collaborate on a designer shoe line together.
In the meantime, another partnership of the romantic kind seems to be on Kim's mind. RadarOnline.com exclusively learned that the curvy star wants to finalize her divorce to the New Jersey Nets player so she can marry her rapper beau.
Article continues below advertisement
The Keeping Up with the Kardashians star tells New York magazine: "I used to be so involved with what's going on around, what's up with this person.
"I just really truly feel so much more calm now and I just don't care."
On August 20 it will be a year since she walked down the aisle with Kris.
RELATED STORIES:
Kim Kardashian Wants Divorce Finalized ASAP So She Can Marry Kanye West!
Is It Getting Bigger? Kim Kardashian Shows Off Her Bombshell Booty In Bathing Suit