50 Cent Slams Kanye West's Love Of Kim Kardashian: One Man's Trash Is Another Man's Treasure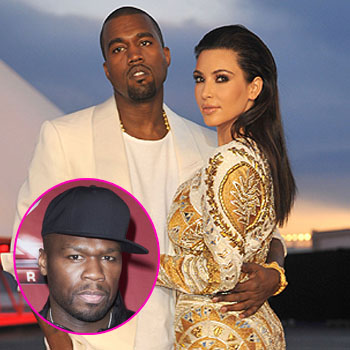 Article continues below advertisement
"I mean … if that man feel like she's perfect, then she's perfect. He could mean it and you'll end up singing the words to it because he's Kanye," he said.
The rapper continued with an apparent slam on Kim.
"You know how it is? One man's trash is another man's treasure," 50 said.
He then said he didn't know if there was such a thing as a perfect chick: "I'm not sure. The smartest guys I know have lost being a bad judge of character in that area."