Kim Kardashian, Kanye West & Kevin Hart Make KKK Joke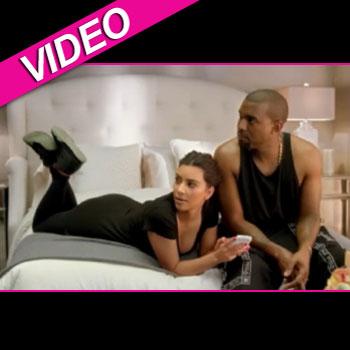 By Alexis Tereszcuk - Radar Entertainment Editor
Kim Kardashian, Kanye West and comedian Kevin Hart showed off their funny sides in a new promo for the MTV Video Music Awards and even made a joke about the KKK.
As Kevin hilariously tries to convince the superstar couple to share a nickname with him, KevYeKim or YeKimKev, he jokes and suggests KKK.
"You got a white hoodie?" Kevin deadpans.
In the video Kim and Kanye are lounging on a bed in workout clothes and even in minimal makeup Kim looks stunning.
Article continues below advertisement