Pal Of Jennifer Lopez's Boyfriend Casper Smart Linked To Murder, Sexual Assault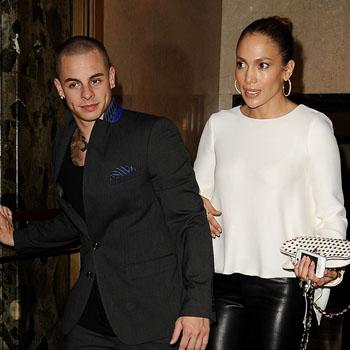 A friend of Jennifer Lopez's boyfriend Casper Smart is facing charges related to the sexual assault and murder of a 21-year-old woman.
Casper's pal/fellow dancer James Blackston, 23, was arrested in May in Japan in connection with the murder, according to Australian magazine New Idea.
Casper and the man were once members of a touring dance troupe called the Hip Hop Clowns. Their mentor in the group, Tommy Johnson, said the young men were "close," and predicted Casper will be "cut up" about Blackston's current situation.
Article continues below advertisement
Media reports out of Japan claim Blackston and a friend named Richard Hinds made the acquaintance of two Irish women at a Nicki Minaj concert May 23.
A 21-year-old woman named Nicola Furlong was found dead in Hinds' room, and according to reports, Hinds admitted to strangling her accidentally. Local authorities say they believe Hinds strangled Furlong after she resisted his sexual overtures.
Both Blackston and Hinds stand accused of sexually assaulting the other woman via drugging her drink, according to the magazine.