Roger Rabbit Actor Bob Hoskins Retires After Being Diagnosed With Parkinson's Disease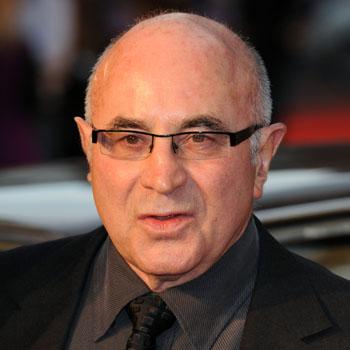 By Debbie Emery - Radar Reporter
Following 40 years in the film industry, beloved British actor Bob Hoskins announced his retirement on Wednesday after being diagnosed with Parkinson's Disease.
The 69-year-old is best known for playing tough Cockney gangsters in action films such as Mona Lisa and The Long Good Friday, and most recently starred alongside Kristen Stewart as one of the seven dwarves in Snow White And The Huntsman.
Article continues below advertisement
When he was not toting guns or robbing banks on-screen, the father-of four often tapped into his lighter side in family films such as Who Framed Roger Rabbit, Hook and Neverland.
In the sad statement released on Wednesday, Hoskins' agent said he was withdrawing from acting after a "wonderful career" and would be spending time with his family, reported BBC.co.uk.
"He wishes to thank all the great and brilliant people he has worked with over the years, and all of his fans who have supported him during a wonderful career," read the heartfelt message.
Born in Suffolk, England in 1942, Hoskins has earned a variety of accolades over his successful career including an Oscar nomination and a Golden Globe win for Mona Lisa.
Parkinson's is still a very livable disease when treated properly, as Michael J. Fox has proved since he publicly announced his diagnosis in 1998. "This is one fact of my life, but it's not the totality of my life. It doesn't define me," the Back To The Future star explained to Oprah Winfrey.