Charlie Sheen Retiring From Showbiz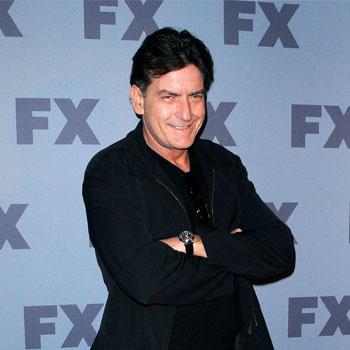 And that's a wrap! Charlie Sheen is retiring -- well almost.
The notorious bad boy tells the New York Times that his new FX series Anger Management that has just been renewed for a second season even though the show hasn't premiered yet, will be the end of his acting career.
"When I'm done with this business it's just going to be about soccer games and amusement parks," he said. "And when Anger Management ends, I'm done. This is my swan song."
Article continues below advertisement
The 46-year-old was fired from the hit CBS show Two and a Half Men in 2011 after a very public breakdown and his upcoming show debuts this Thursday. While the father of five is thankful for the opportunities he's had in show biz, the TV star is over it.
"I've been doing this 30 years. And there's a lot more out there to do than make-believe, you know?" he said. "I mean, I'm grateful. I've got a dream life as a direct result of television, you know? But at some point you just get tired of wearing somebody else's clothes, saying somebody else's words and working in somebody else's space.