American Gangster Played By Denzel Washington Narrowly Avoids Prison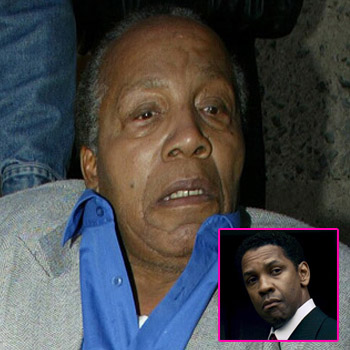 Denzel Washington and Russell Crowe may have to film a sequel to their 2007 film American Gangster after the characters they played made headlines again.
Aged 81 and wheeling himself into a Newark, New Jersey court Frank Lucas narrowly avoided a five-year prison sentence for stealing more than $17,000 from the government.
And in an amazing twist the former prosecutor, who made it his mission to put the notorious drug lord behind bars, represented him in court.
Article continues below advertisement
On Friday Richie Roberts – played by Crowe in the movie – defended his former nemesis.
Lucas, who once commanded a heroin empire worth millions, was convicted of cashing a $17,345 federal assistance check, then reporting it missing and cashing the replacement check.
Crippled by arthritis and diabetes, he receives the money to help raise his 16-year-old son.
The man immortalized by Washington on-screen told New Jersey newspaper The Star Ledger: "I'm just happy it's over. I don't have to come here again."
Lucas was sentenced to five years probation and will have to repay the money he stole.
Washington and Crowe portrayed the former gangster and prosecutor in American Gangster in the story of their 1970s rivalry.
Even though Roberts successfully prosecuted the Harlem drug lord, they became friends after Lucas became a state's informant.
"There are lots of people that love him and a lot of people that hate him," said Roberts who is godfather to Lucas's 16-year-old son. "He'll always have the stigma of heroin distribution.