Warren Beatty & Annette Bening's Transgender Son Speaks Out: 'I Identify As A Queer'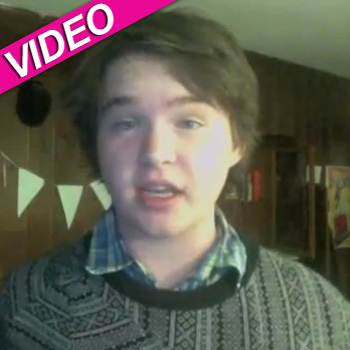 Article continues below advertisement
Stephen, 20, answered the question of who has been most supportive of his transition, but doesn't mention his parents or family at all.
"My friends, my peers, who I'm lucky to have relationships with a lot of ever since high school which is when I came out and transitioned socially when I was 14 or so," he said.
"It's nice to finally be able to have my identity be legible to people and I really am enjoying and appreciating that."
Stephen — who once slammed fellow transgender advocate Chaz Bono -- elaborated on his biggest passions in life.
"I would like people to be more intentional with their actions and with their language and to realize that words mean things. I would like us to imagine more complexly," he said.
"I would like people to understand that other people are people in the same way that they are people!"
Stephen gives a unique take on everything and jokes, "I am going to have babies! And give them onsies with 'This Is What A Transfeminist Looks Like' on them!"
Article continues below advertisement
Interestingly, Stephen said he taught high school English to freshman and sophomores during his senior year and would like to teach again at some point in his life.
"You may have noticed I tend to be a little young to be doing the things I do," he said. "I'm sorry about that, there's nothing I can do but let time pass."
To hear who has changed Stephen's life, who he looks up to in the community and who his role models are, be sure to watch the entire video.