Warren Beatty And Annette Bening's Son Gets His Drag On For School Play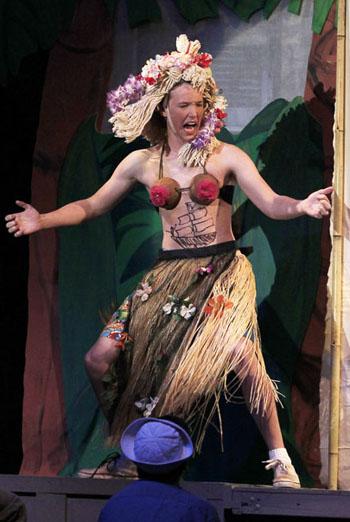 Ben Beatty is following in the footsteps of his famous parents Warren Beatty and Annette Bening but in a comical way. Ben was on stage Friday night wearing a straw skirt and coconuts strapped to his chest for the famous drag scene in the musical South Pacific.
Ben, 17, is the second oldest of Warren and Annette's four children, and their only son.
It was revealed last year that Ben's older sister, Kathlyn has been living as a man, going by the name Stephen Ira Beatty, and intending to have sex change surgery.
Article continues below advertisement