Cher & Rep. Mary Bono Mack To Watch Chaz Bono On DWTS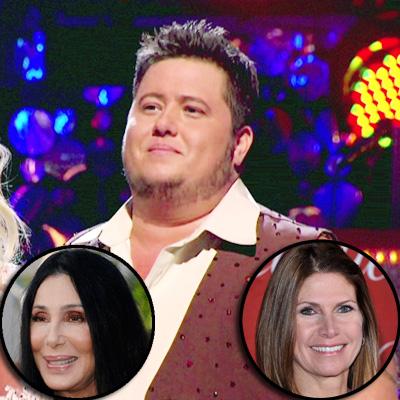 Chaz Bono will have plenty of family in the audience of on Dancing with the Stars Monday, as his mother Cher and stepmother, Rep. Mary Bono Mack of Palm Springs, will be watching on as he dances the Paso Doble in a critical week for him on the ABC hit.
Cher and Bono Mack will likely be seated at the same table, according to Bono Mack's spokesman Ken Johnson. Other loved ones expected in the crowd include Chaz's half-brother Chesare Bono; half sister, Georganne LaPiere Bartylak; and his girlfriend, Jennifer Elia.
Article continues below advertisement
The 42-year-old author/activist -- who's been hobbled with injuries to his knee, ankle and right leg -- has been struggling the past two weeks, finishing in the bottom of judges' scoring with scores of 17/30 points and 18/30 points, respectively.
As we previously reported, Cher tweeted last week: "God hope Chaz hangs on till next week so I can come sit in the Audience & Watch," and voters kept Chaz in the mix, eliminating reality starlet Kristin Cavallari instead.