Usher's Stepson In 'Bad' Shape After Jet Ski Accident, Former Wife Tameka Raymond Says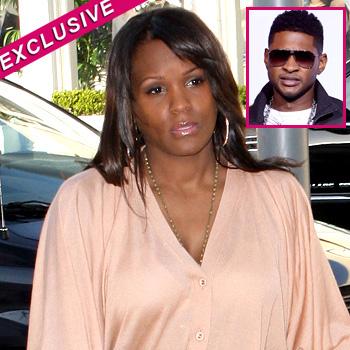 Usher's former wife Tameka Raymond has exclusively spoken to RadarOnline.com after a tragic jet ski accident in Atlanta left her 11-year-old son Kile critically injured on Saturday.
"He's bad," she told us about her boy who is from her marriage to Ryan Glover.
Kile was hit in the head by a jet ski being driven by a 38-year-old man as the child sat with a teen girl in an inner tube being pulled by a boat on Lake Lanier.
Article continues below advertisement
Usher has two children with Tameka; Usher V, four, and Naviyd, three.
Despite their acrimonious divorce and ongoing custody battle, Usher remains close with Tameka's three other kids and has offered to help any way he can.
E! Online reports that Usher chartered a jet so that Tameka could fly to be by her son's side who had been air-lifted to Children's Healthcare at Egelston Hospital in Atlanta.
"Kile, You are strong.. You'll be saved I know it. I love you my baby. I need all #Prayers for my son! thanks you everybody!" Tameka wrote on her Facebook page.