Justin Bieber: My Teachers Were Mean To Me!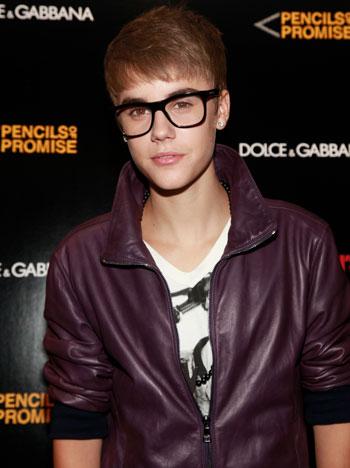 With a babyface that's caught the world by storm, you'd think Justin Bieber was a natural to be a teacher's pet. Think again.
Our friends at Star caught up with the teen heartthrob at Dolce & Gabbana's Fashion's Night Out Event in New York City Thursday, where he was raising money for Pencils of Promise, an educational charity.
Asked if he misses going to school, the Biebs candidly told Star, "To be honest, I don't really miss a lot about it ... there were a lot of teachers that were mean to me ... the teachers were mean to me, if you can believe it."
Article continues below advertisement
Why would the teachers be mean to the Biebs?
"Because I was a bad kid," he told Star. "I wasn't a bad kid, I just talked a lot in class."
Bieber's charitable outreach isn't limited to the classroom: The Never Say Never star recently recorded a PSA imploring his fans not to send text messages while driving.
"At the end of the day a lot of teens do it, you can't hate on them because they're still learning," he told Star of the dangerous practice. "They have to see that there is so much harm that can be done.