Selena Gomez: 'If I'm In Love, I Go For It'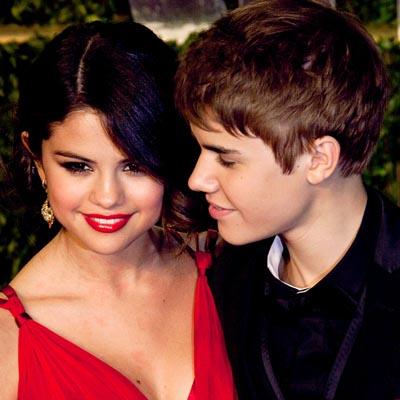 Selena Gomez loves Justin Bieber for his sense of humor.
The 19-year-old Disney darling has been dating the Baby singer since last year and admits she's smitten with him because he makes her laugh so much.
She told M magazine: "You know when you're in love when you love an imperfect person, perfectly. Everybody is different. Everyone has their quirks, but that's what makes them beautiful. Confidence in a person is stunning. You notice it and I think it's great. Confidence is what it's all about.
Article continues below advertisement
"I'm one of those people, where if I'm in love, I go for it. It's nice to have someone at my side who understands me. Justin just comes out with so many funny things and let's just say he has many good points!"
While she is happy with 17-year-old Justin, Selena recently vowed she would never make changes to her personality for a guy.
The Wizards of Waverly Place actress admitted she once let a boyfriend's likes and dislikes influence the way she behaved, and after witnessing how happy her loved ones were when the romance ended, she is determined to now always be true to herself.
She said: "I wasn't myself for a year. I think that was really damaging. I felt like it was me who was always trying to be perfect for him.
"Everyone around me hated him but I didn't listen. I think I had to go through it because now I'm the strongest I've been. I dare someone to try and change me again."
RELATED STORIES:
Bikini Wars Color Battles! Who Looks Hottest In The Hue?