Usher Child Custody Trial Gets Nasty With Allegations Of Drugs And Cheating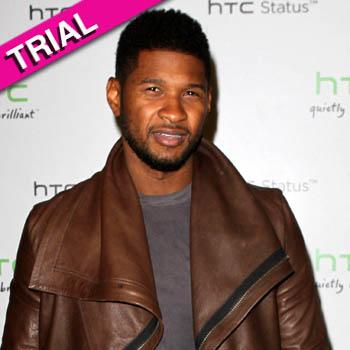 By Debbie Emery - RadarOnline.com Reporter
After breaking down in tears on the stand during his child custody battle with ex-wife, Tameka Raymond, Usher was back in court Wednesday under fire over whether he slept with one of her bridesmaids!
Under cross examination following his allegations that his ex brings a string of nannies in and out of their children's lives, the hip hop star was asked by Tameka's attorney if one of them left because she caught him sleeping with Maya Fox Davis, who was reportedly in the couple's wedding party.
Article continues below advertisement
Earlier in the tumultuous proceedings, the 33-year-old star cried when the lawyer suggested that he cared more about partying than being a parent. The OMG singer confessed to smoking pot in the past, but adamantly denied taking drugs in front of his children.
Usher also told the Atlanta court how Tameka once flew into such a jealous rage that she threw food at him, spat at his girlfriend and threatened, "I'm gonna kick your a**. B**** get out of the car."
After meeting in January 2007, Usher and Tameka were married in a private ceremony the following August, and their son, Usher Raymond V was born that November. On December 10, 2008, Tameka gave birth to their second child, Naviyd Ely Raymond.
Sadly, wedded bliss was short-lived and in February 2009, Tameka suffered a cardiac arrest in Sao Paulo, Brazil, while reportedly prepping to get plastic surgery. Despite rallying to his wife's aid, Usher filed for divorce that June claiming they had lived apart for almost a year.