We See Paris, We See France, We See Justin Bieber's Purple Underpants!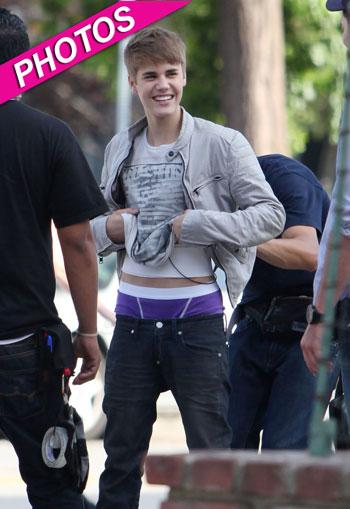 Teen sensation Justin Bieber was in a flashy mood Thursday, showing the world that he's definitely a briefs not a boxers guy, and RadarOnline.com has the photos to prove it.
The singer was hanging out with friends and family in Los Angeles and at one point lifted his T-shirt up high to show off his purple, white trim briefs and toned tummy.
Justin also showed off his fight skills, filming a video skit of him tussling with a group of bullies — they should know better than to mess with the Biebs!
Article continues below advertisement