Plastic Surgery At Every Age! Stars In Their 30s Who've Gone Under The Knife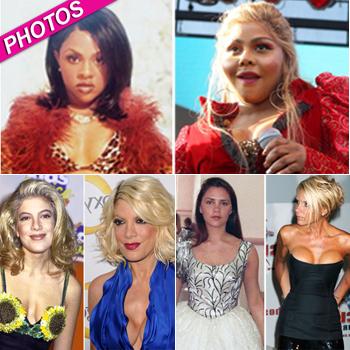 Article continues below advertisement
It's hard to believe that Jay Mohr's wife, Nikki Cox, is only 34-years-old. The Las Vegas star is rumored to have undergone several facial procedures, including massive lip implants, and looks nothing like her younger and natural self.
At 37-years-old, 'Lil Kim can't stop going under the knife. The sassy rapper continues to shock her fans every year, transforming her face and body massively with plastic surgery.
And Ice-T's curvy wife Coco has gotten a little work done – but not to her booty! While she admits that her boobilicious assets are fake, she maintains that her bootyful bottom is 100% real.
What other stars in their 30s have gone under the knife? Find out by clicking here.