Exclusive
Lil Kim's New Look Is 'Plastic Surgery Gone Bad' Says Expert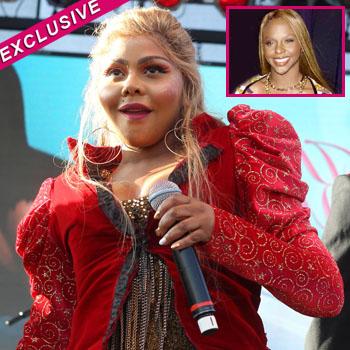 Apparently 'Lil Kim had more than a little work done!
The scandalous rapper hit the stage during LA Pride 2012 in West Hollywood last weekend, showing off a drastically different looking face. Though she is no stranger to cosmetic surgery it appears she has gone even further under the knife.
"Overall, this an example of plastic surgery gone bad," celebrity plastic surgeon Dr. Garo Kassabian of Lift MD Aesthetics Beverly Hills, who has not treated the rapper, tells RadarOnline.com exclusively.
Article continues below advertisement
"It looks like she had a brow lift from top to bottom, leaving her brows looking uneven and also a nostril reduction."
And what happened to her super large smacker that she recently showed off in February 2012.
"It looks like her lips are thinner than before. It's possible that she had a lip reduction performed."
That's not all. In addition to cheek augmentation, either with an implant, fat injection, silicone, Restylane, Radiance or Sculptra, and a possible chin implant, Kassabian is worried that the singer has suffered some sort of muscle or nerve weakness due to her cosmetic procedures.
The 50-Year-Old Boob Job! Woman With World's Oldest Breast Implants