Exclusive
Baby No More! Jennifer Grey Has Undergone Multiple Cosmetic Surgery Treatments, Says Expert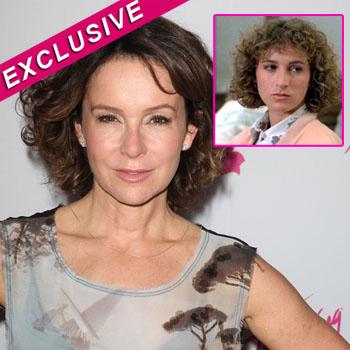 Article continues below advertisement
"Her lips appear to have been injected with a plumping agent, likely Juvederm. Her wrinkles lines also appear filled in, possibly with Restylane. Her forehead is as smooth as a polished dance floor, likely from injections of Botox," he explained.
"Overall, Jennifer is no Baby anymore!"
The former Dancing With The Stars contestant admitted two years ago that she planned to get nipped and tucked before going on the reality show, but that her husband Clark Gregg convinced her not to.
"I thought, 'Oh, I should get rid of wrinkles under my eyes.' When you put on a lot of make-up, the lines become very apparent. But my husband said not to touch anything, to be who I am, because I look great," she told Us Weekly.
"He's right. Ageing is inevitable and the idea that we can be eternally youthful is the pitfall of our society."
RELATED STORIES:
What Are You Hiding Under That Hat Charlize? Theron Shaves Her Hair Off!