Transgender Beauty Queen And Gloria Allred Take On Miss Pennsylvania's Controversial Resignation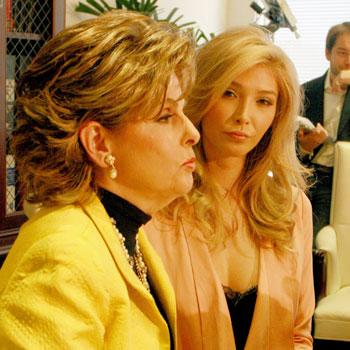 By Debbie Emery - RadarOnline.com Reporter
The transgender beauty queen who was initially disqualified from the Miss Universe Canada pageant for "not being a naturally born female" is speaking out against Miss Pennsylvania for her scathing comments about her sexuality.
Jenna Talackova will be holding a news conference with her high profile attorney, Gloria Allred, during Sunday's LGBT Pride Parade in West Hollywood to respond to Sheena Monnin's shocking resignation last week, which she claims was in part due to the competition changing its rules to allow transgender contestants.
Article continues below advertisement
The 27-year-old from Cranberry, Pennsylvania wrote an e-mail to the state pageant organizers stating that she refuses, "to be part of a pageant system that has so far and so completely removed itself from its foundational principles as to allow and support natural born males to compete in it" because it goes "against every moral fiber of my being."
As RadarOnline.com previously reported, stunning 6'1" blonde Talackova was kicked out of the Miss Universe Canada competition after organizers discovered she was born a boy. However, a change in the rules allowed her to compete in the pageant last month, where she made the final 12 cut and tied for Miss Congeniality.