Transgender Beauty Queen Booted Off Of Miss Universe Hires Gloria Allred!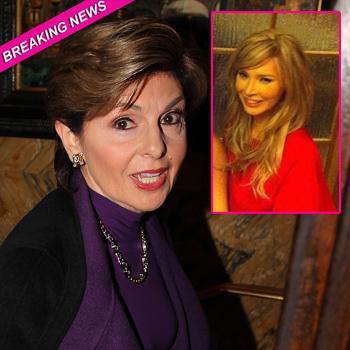 By Jen Heger - Radar Assistant Managing Editor
The transgender beauty queen who was disqualified from the Miss Universe Canada pageant, because of her birth gender, has hired famed attorney Gloria Allred and the duo will hold a press conference on Tuesday, to discuss Jenna Talackova's feelings about being excluded from the competition, RadarOnline.com is reporting.
As previously reported, the blonde beauty was kicked off of the pageant after the organizers discovered that Talackova was born a male. Despite having undergone surgery to become a woman, the transgender 23-year-old was banned from continuing.
Article continues below advertisement
Allred will address why her client should be allowed to compete and the actions she plans to take in the United States if officials refuse to change the rules.
The decision has sparked outrage from fans of the pageant - which is owned by Donald Trump - with people taking to Facebook and Twitter to express their anger. Jenna, who claimed she was born female on her registration form but later admitted she was born male, has competed in numerous Miss Universe and transgender competitions in the past.