Disqualified Transgender Beauty Queen To 'Take Legal Action Against Miss Universe Pageant'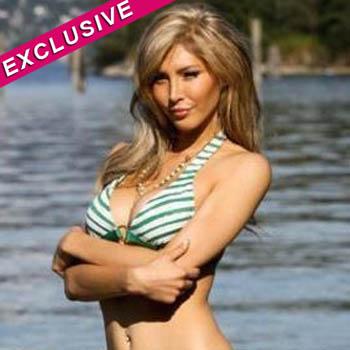 Article continues below advertisement
"There will be legal proceedings taken against the pageant," her spokesperson Rory Richards exclusively told RadarOnline.com, adding: "She can't speak to the press directly at this time because legal action is pending."
Despite having undergone surgery to become a woman when she was 19, the transgender 23-year-old was banned from continuing, even though officials acknowledged Jenna as a "real girl," they disqualified her because the rules state all contestants must be "naturally born female."
Since she was officially disqualified on Friday, there has been an outpouring of support for the pretty model, who is "overwhelmed and deeply moved" by the positive response from around the globe, "especially from fellow Canadians that have said how proud they would be if she represented Canada in the Miss Universe Pageant," Richards told CBS News.
In a statement to the press on Monday, Talackova revealed how she is determined to make sure that something good comes out of her bad experience.
Article continues below advertisement
"I will look to turn this situation into a positive," said the Canadian, "So that other people in a similar situation are not discriminated against in the future."
A Change.org petition supporting the 6'1" stunner has already garnered more than 31,000 signatures as of press time, with the organizer pleading for people to help get her get reinstated into the show as one of the 65 finalists for the 2012 competition that will be held in Toronto in May.