Taylor Armstrong Says Daughter Kennedy Is 'More Joyful' Since Dad Russell Killed Himself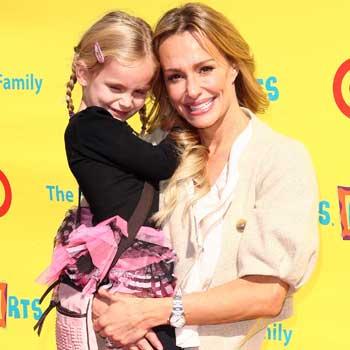 Article continues below advertisement
And even though her autobiography, Hiding From Reality, describes her troubled marriage in excruciating detail, Taylor insists that she also reminds Kennedy "about positive things" regarding her father.
As RadarOnline.com reported, the businessman had massive debts when he hanged himself August 15 in the couple's home.  Taylor had filed for divorce a few weeks earlier.
"I've worked closely with psychologists with her, and I'm keeping tabs on her," Taylor said of her little girl.